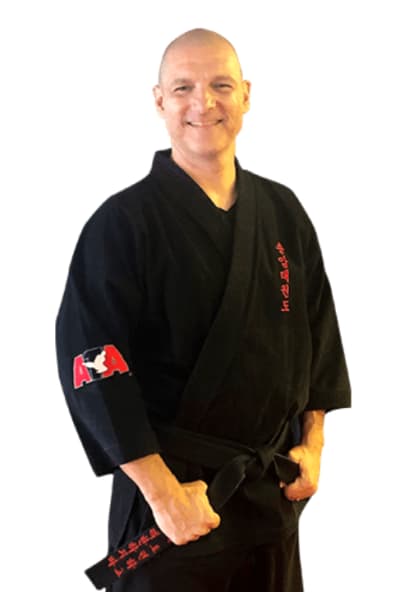 JAY VONDRA
My introduction to taekwondo was like many of the parents – we were there because our kids wanted to join. My son was in Tiny Tigers class and my daughter was in the Junior's class. They had tons of fun, showed manners, self-control, they were breaking boards, and they were raising their hands to answer questions. I knew immediately that ATA could provide them both life-long skills and self-confidence as well as great exercise.
I grew up competing and coaching both gymnastics & volleyball, but knew those years were behind me. I was inspired as I watched the adults sweating and training as they worked on their forms, weapons and sparring. I joined with Champion ATA in Fort Worth in 2008 and began teaching with classes there. In addition, I am a Certified Personal Trainer and have done personal training since 1998.
Helping others set, reach and exceed their goals is not only a rewarding experience, but a passion. I have been blessed with the opportunity to bring the same value my family experienced through ATA to many other families. I'm dedicated to seeing all of the students' progress and reach their goals. I have the honor of teaching, no matter the age, as well as encouraging others to embark on the same path I have to become an instructor, and one day a school owner.